| | |
| --- | --- |
| Women & Business Contest |   |
| Pacific Trade Show - Toronto 2019 |   |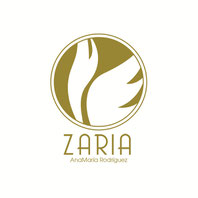 Zaria is a Colombian company founded in 2015 by Ana Maria Rodriguez who is a Colombian woman full of dreams and ambitions, she seeks to reach people through creativity and love that is reflected across her work. Her company is dedicated to the design and manufacture of amazing handmade jewelry pieces and accessories.
Each piece is designed and made entirely by hand, creating a unique piece with a mixture of different techniques and materials, such as; resin, semi-precious and precious stones, fabrics, and metals. These techniques are inspired by the filigree and classic jewelry techniques, combining both, results in an innovative result giving it a unique look that always makes the person who is wearing the jewelry shine! 
Is your company currently exporting?
I am exploring markets, generating connections, and showcasing my products in international events like Brazil, the U.S, and Canada, where I have had the opportunity to participate.
What is the biggest challenge your company faces to export? 
At the moment, the biggest challenge that my company finds is international shipping  from Colombia, due to high cost and long transit time.
What advice would you give to a company led by women looking for opportunities in the international market? 
I would tell them to put their fears aside! And to take the risk, go out of the country and showcase your talent to the world, as women, we are very talented and there are many opportunities internationally waiting for us! 
How was your experience participating in the "Women & Business Contest" at Pacific Trade Show Toronto 2019?
My experience at the Pacific Trade Show was very enriching as I had the opportunity to share my experiences and I got to hear the experiences of other women entrepreneurs.  My company gained a lot of knowledge through the conferences as it showed us a wide market and all the benefits that Canada offers us.
The Pacific Trade Show is our annual event organized as an international program and a platform looking to bring together knowledge and connections to support entrepreneurs that are interested in learning more about international trade with the final outcome that is EXPORT.