| | |
| --- | --- |
| Women & Business Contest |   |
| Pacific Trade Show - Toronto 2019 |   |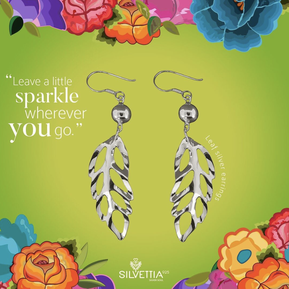 Silvettia 925 is a Mexican company dedicated to bringing the best Mexican silver jewelry from Mexico to customers around the world, by providing an edited catalogue of unique pieces available according to the actual fashion trends and tastes.
Blanca Ruiz, one of the founders, is proud to present its first line of Mexican 925 Silver jewelry.  Silvettia 925 works hard to find authentic and the most beautiful pieces among the best craftsmanship and designers. These pieces can be worn by the modern woman and still have a feel of the Mexican Silver Tradition.
What is your experience selling across the borders?
Our products are well received and currently, we are selling direct to customers in the USA.
We are looking to connect with more customers in the USA and Canada, boutiques and distributors who recognize the value of the hand-made products.
How was your experience at The Pacific Trade Show under the "Women & Business Contest" in Toronto, Canada?
It was a great experience to have a better idea of the market, the conference was very informative and give me important insights into the market.
What advice would you give to a company led by women looking for opportunities in the international market?
I would recommend having complete knowledge of your product and the value it brings to the market, exploring the trends that might capture the attention of the international market.
The Pacific Trade Show is our annual event organized as an international program and a platform looking to bring together knowledge and connections to support entrepreneurs that are interested in learning more about international trade with the final outcome that is EXPORT.