| | |
| --- | --- |
| Women & Business Contest |   |
|  Pacific Trade Show - Toronto 2019 |   |
Nurture Growth Bio-Fertilizer Inc. is a circular economy project based in Mississauga, Ontario, created by a group of passionate entrepreneurs who share common goals: to put an end to food waste.  It's pretty simple: we collect food waste from local restaurants and supermarkets and transform it into a fertilizer enriched with microorganisms.
Nurture Growth bio-fertilizer is 100% certified organic and is safe for commercial and residential use.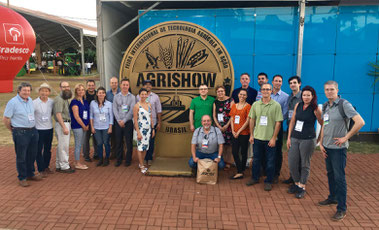 Le Luong, EVP Marketing and Business Development joined us at Pacific Trade Show 2019. Here it is an interview to learn about her experience and challenges when looking for opportunities across the borders.
What is the biggest challenge your company is facing to export?
We are currently importing into the US and permitting is a challenge.  In India, it is a challenge for us to find the right distributors and partners.  We are actively looking for partners in Latin America and Mexico.
As part of our international expansion, I have participated in trade missions in India - Agrotech (October 2016 and November 2018) and Agrishow in Brazil (May 2017).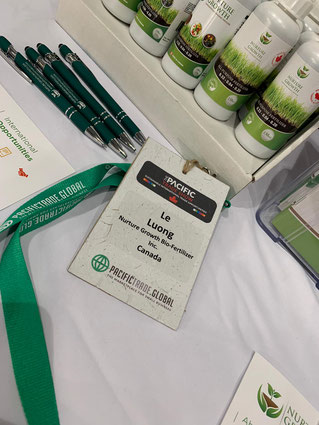 How was your experience at "The Pacific Trade Show" Toronto 2019?
My motivation to participate was to find potential partners in Latin America.
It was a positive experience meeting other women who are passionate about entrepreneurship.
What would be a piece of advice for other women entrepreneurs looking for opportunities in the international market?
Be persistent and don't give up.  If one door doesn't open, keep knocking on more doors until one does.
The Pacific Trade Show is our annual event organized as an international program and a platform looking to bring together knowledge and connections to support entrepreneurs that are interested in learning more about international trade with the final outcome that is EXPORT.